Social Media: Start simple. Remain simple. Succeed.
Whenever you read about social media, there is a focus on big business and how they were successful. Our aim is to remove these big ideas, stats and targets and make it something tangible and accessible. Essentially, we remove all the noise and simplify things to make your social media effective.  We encourage our clients to think this way as it's a more effective (in all measures) way of running social media. Also, you can be more self-reliant. Whilst there are benefits for an external company to run your social media, if the content can come from within the organisation then that is likely to deliver a better message.
When companies start to plan their social media, you start to hear certain words and phrases such as 'leverage data', 'ROI' or 'viewability'. Whilst some of these matter, they are often a byproduct of success or something to focus on later as you get more experience. Our aim is…
Start simple. Remain simple. Succeed:
– Speak in the first person and be informative and insightful – it's not an audience, but the start of a conversation.
– Build relationships – if you have a rapport with others you'll come across natural and open, showing that your social media isn't just branding and slogans.
– Use images. It draws people in, makes you stand out and most importantly it gets more clicks and views. If you then start to customise your images by using headers, logos or branding that can help – as it gets shared, your content and words go with it.
– Find out what works and go from there, whether that be getting ideas for a blog or finding your own nieche subject. Perhaps you've found a topic that you or your brand can talk about? Run with it.
– Plan your content – using social media can be a black hole. Some structure is needed but also use it when you have those spare few minutes so it's not a rigid process.
– How often? Daily as a minimum, but really you should be posting more often than that. Pinterest, LinkedIn and Instagram can be less frequent.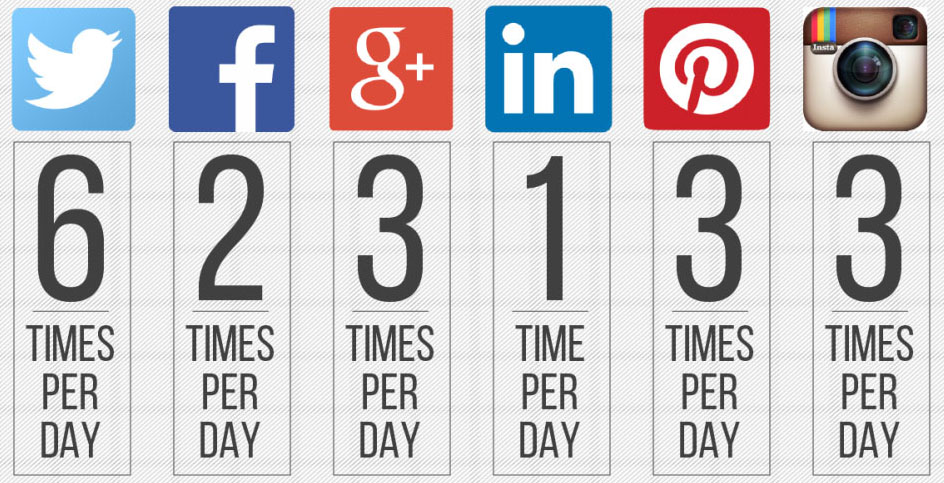 It's not just Twitter
Some people will often think about Facebook as they use it personally, and it is a logical next step as it's the most widely used social media network, but remember – business accounts do work differently. There is also: Tumblr, Instagram, LinkedIn, Pinterest and YouTube who have all claimed to be the fastest growing networks in the last few years.
Have a goal
No, this doesn't have to be an additional KPI to track and monitor, but a general goal. If you have 500 followers, look to increase that number week by week and monitor and change that goal as you go. Whilst this is a business account, if you come at it from a performance angle people just won't respond to your content.
With any goals, you need to know where you are to figure out where you want to go. Be ruthless, are you really using Pinterest? Is YouTube just a vague idea from a meeting years ago? If so, focus on where your customers are, perhaps Twitter and LinkedIn, and go from there.
Adapt. Use all of the above methods, but be prepared to shift or change your methods as appropriate.
Have any questions about social media?
Would you like us to review your use of social media? We offer training and advice to businesses as a one-off or ongoing basis. Why not contact us for a chat?